Welcome to The Stack CafeTM — Mobile Devices: Recent survey on U.S. Census site reveals that Two-Thirds Access internet on Mobile Device.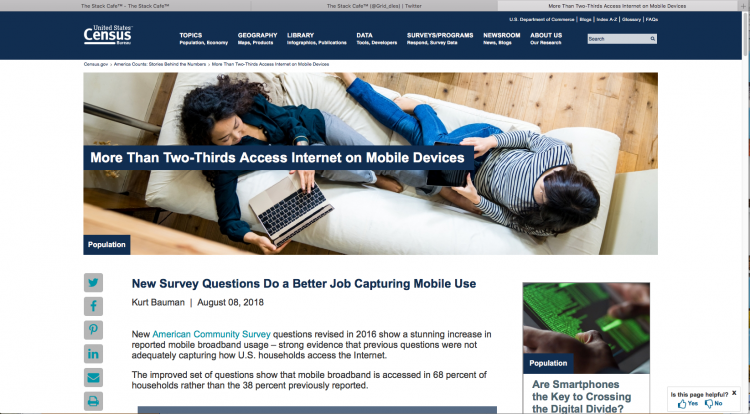 This survey showed a "stunning increase in mobile broadband usage."  And, with an increase in the internet usage coming from mobile devices, it follows that more applications will be developed for mobile devices – e.g., dApps, decentralized applications.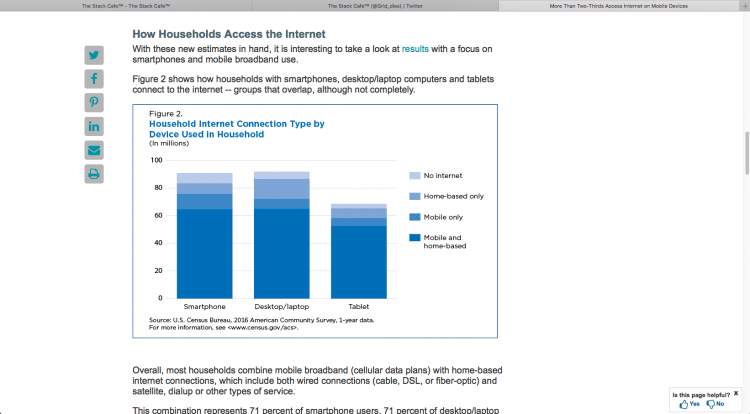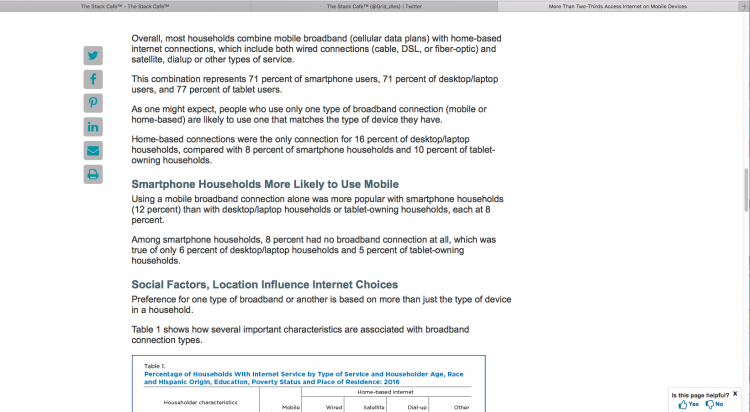 ---
This type of internet usage is growing and bodes well for the application developers in the mobile and decentralized application space.  For example, Blockstack, Ethereum, EOS and many other platforms are being built to provide an ecosystem for not only regular internet use but for use on mobile devices. Blockstack recently released a platform to help developers build applications for use on mobile devices.  See Blockstack iOS SDK.
---
Please help us put out the word on Web3.0 TM by posting a comment below and signing up for e-mail notifications for future updates (right side-bar).  We are not affiliated with any of the above. We hope this information is helpful.
Let's help build the new internet | The Decentralized WayTM.  A decentralized internet | The Way The FutureTM.  Web3.0 TM makes the internet you use better! TM
Thanks again for visiting The Stack CafeTM and we look forward to hearing from you.
Thanks again, The Stack Cafe.