Welcome to the Stack CafeTM — Blockstack: Misthos – a new dApp multisig bitcoin wallet for businesses.  Misthos is a multisig bitcoin wallet for businesses.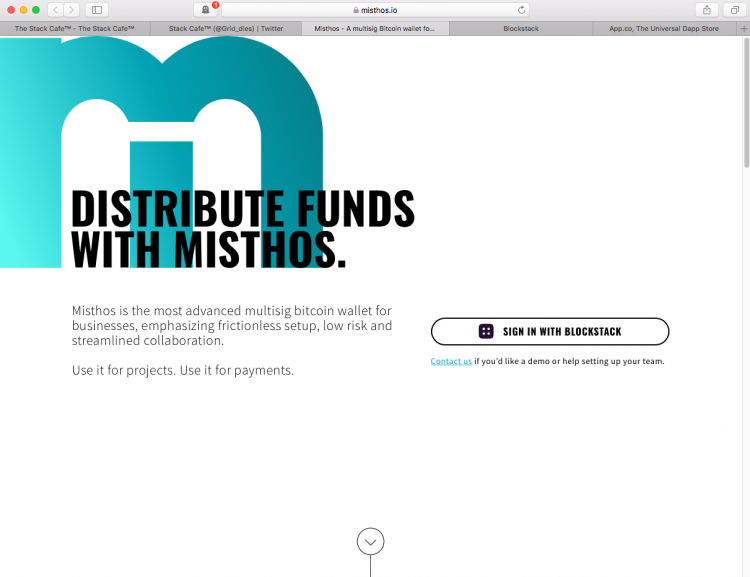 In the creators own words:

Misthos is a decentralised app for collaborative management of finances. Individuals collaborating on a project can use Misthos to manage and distribute their bitcoin income as a team.
Some of the features of Misthos include:
users can create Ventures

dynamically add and remove Partners that share and control a multisig Bitcoin wallet

ventures can receive Bitcoin

payouts can be proposed that require endorsement from the other Partners before they are submitted to the Bitcoin network.
Misthos hopes to become the complete solution for collaboratively managing your cash flow with bitcoin.
Please find some screenshots from the website for Misthos.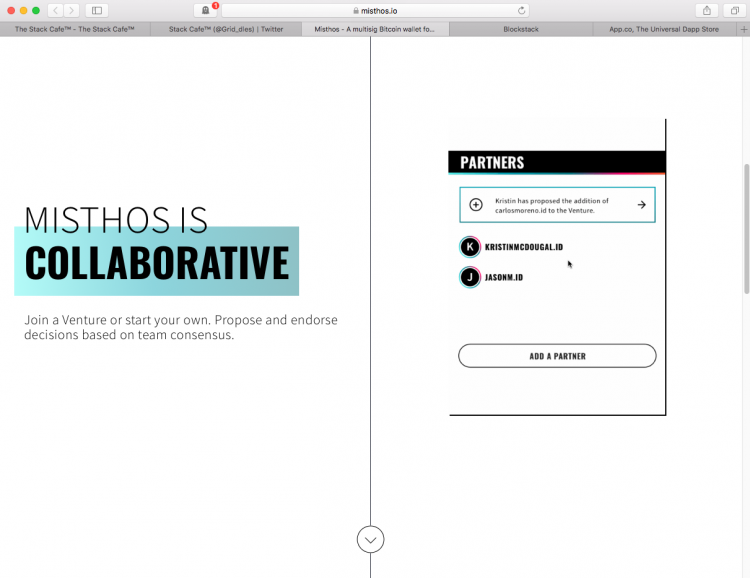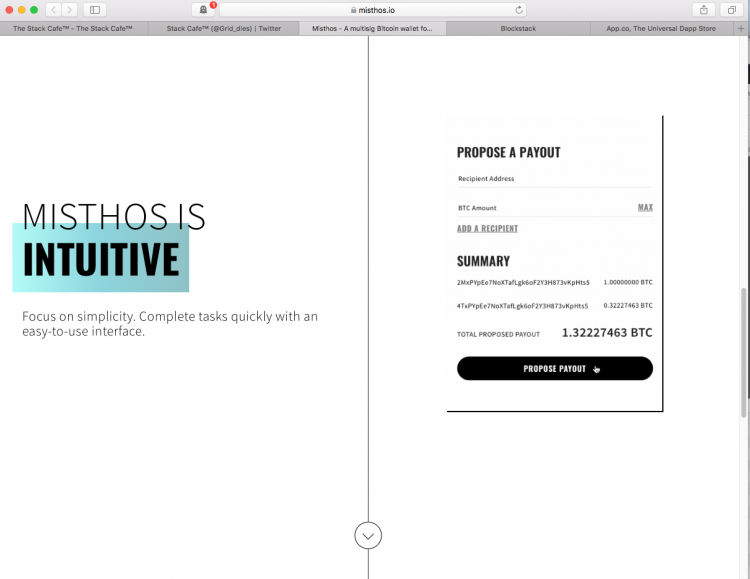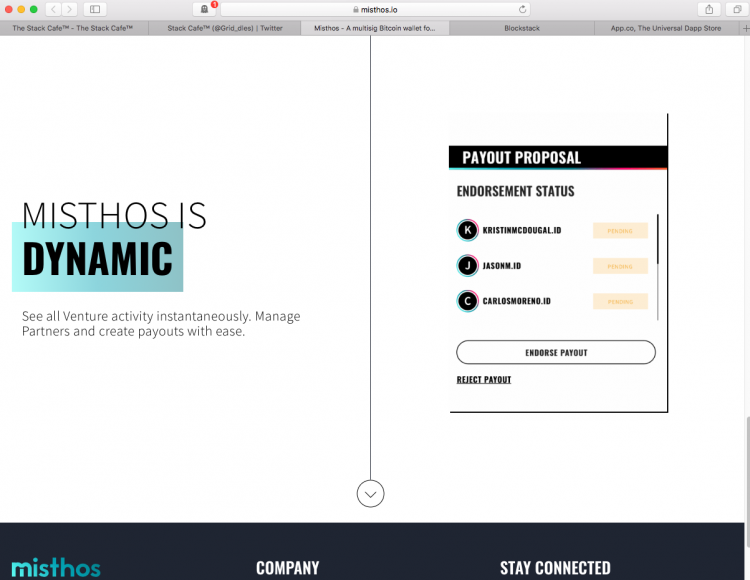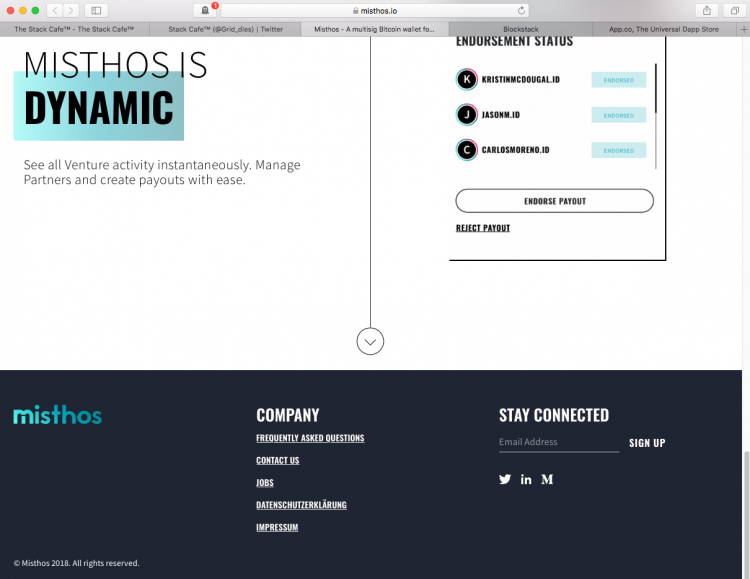 Some basic contact information for Misthos:
---
We have not given Misthos a test run at this point.  When we do, or when Misthos pushes out updates to its platform, we will try and provide some information on the same.  Decentralized multisig bitcoin wallets via Misthos and Blockstack. 
---
Other helpful links for more information on Blockstack include:
Blockstack – the new decentralized application platform and ecosystem for the decentralized/re-decentralized internet (dApp, dApps, blockchain, bitcoin, distributed and Web 3.0)
---
Note: If you do not have the Blockstack browser, please see this link (note – to enable the full functionality of any dApp built for the Blockstack ecosystem (e.g., building a new internet, a decentralized internet, distributed, blockchain, bitcoin, re-decentralizing the internet) you need to use the Blockstack browser).
For more on All things DeveloperTM, see this link here.  For more on the engineering meetings at Blockstack, please visit the forum.  Blockstack makes the internet you use better!TM
Thanks again for visiting The Stack CafeTM and we look forward to hearing from you.  Please help us put out the word on Web3.0 TM (web 3) by posting a comment below and signing up for e-mail notifications for future updates (right side-bar).  Let's help build the new internet | The Decentralized WayTM.  A decentralized internet | The Way The FutureTM.