Welcome to the Stack CafeTM — Blockstack Website: Updated to Focus on the Developer.  The website for Blockstack has been updated to realign the mission of Blockstack to more accurately reflect its focus – to help the developer community or technical audience build decentralized applications (dapp(s)).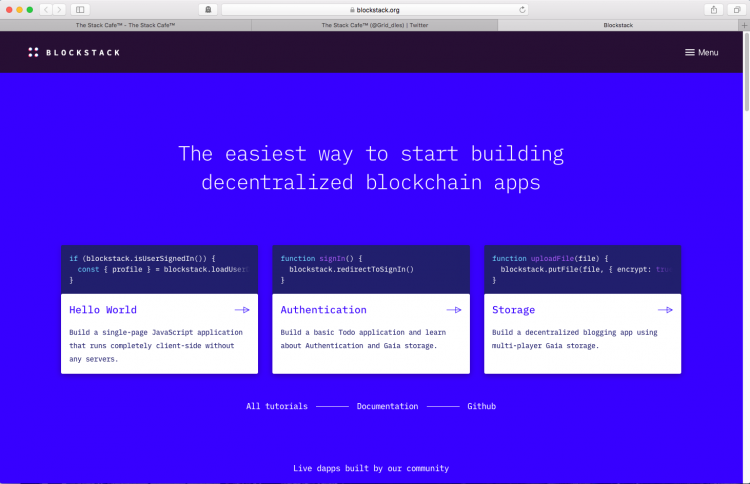 Straight from Blockstack: "We want to enable developers to build high-quality decentralized apps and learn about our tools for decentralized auth and decentralized storage. … Blockstack is a developer-centric community and platform; we believe the new website better represents the mission of the project." 
Some of the featured changes include:
Easy to find tutorials for how to get started

Short feature comparison between Firebase and Blockstack

Links to various technical details and components of the Blockstack network

Information for developers to get funding

Featured apps built on Blockstack
A new website with a clear focus.  Blockstack is trying to position the ecosystem for the upcoming Stacks token and blockchain deployment.  But, in order to enable the app economy Blockstack envisions, it needs to provide the technical and developer community the most support and tools necessary to make the Blockstack vision come to fruition.  Well, the re-focused website is a start in what it believes to be in the right direction.  
Some additional screenshots for the new Blockstack website are shown below.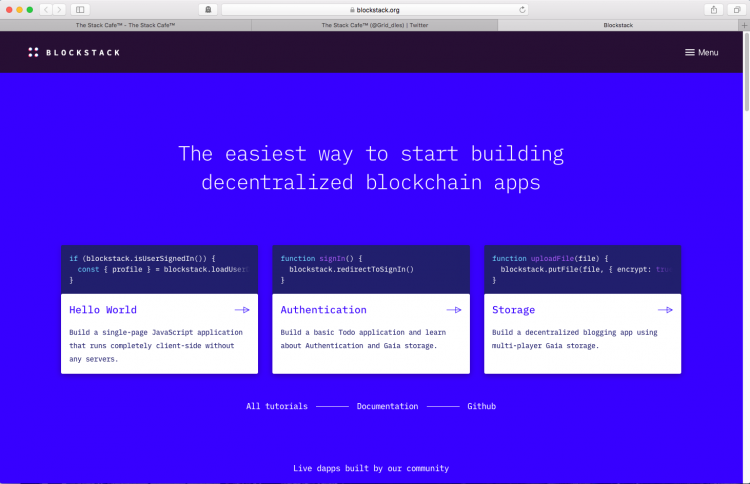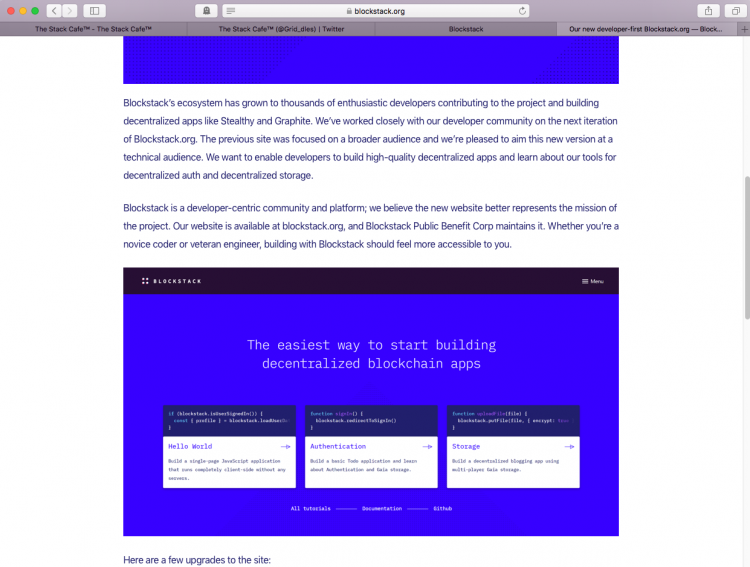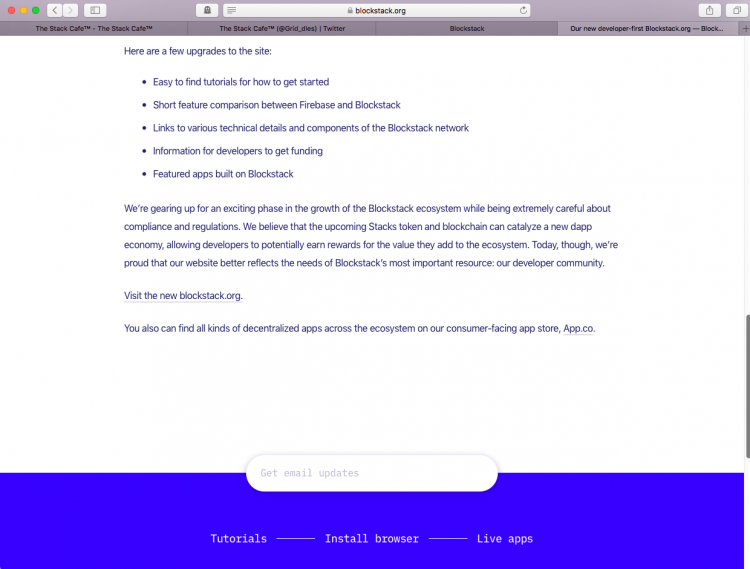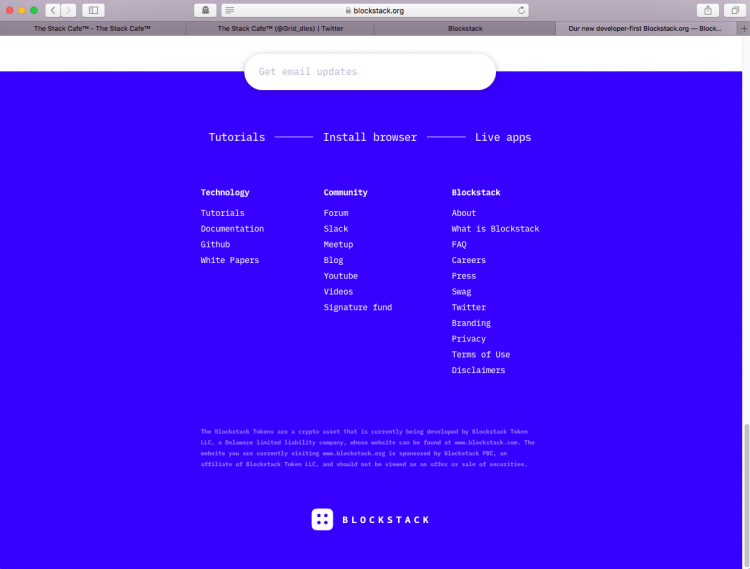 If you are a developer, and interested in developing decentralized applications (app(s)) for the Blockstack, ecosystem, this new website is for you.
Note: If you do not have the Blockstack browser, please see this link (note – to enable the full functionality of any namespace (name/domain name) or dApp built for the Blockstack ecosystem (e.g., building a new internet, a decentralized internet, re-decentralizing the internet, that is distributed via the blockchain, bitcoin), you must use the Blockstack browser).
Download the Blockstack Browser
For help on installing and using the Blockstack Browser, please visit this link Getting started with the Blockstack Browser.

For a more in depth look into the Blockstack Browser, please visit these links – Inside the Blockstack Browser and Blockstack Browser: It does that?
---
Resources re: Blockstack and dApps
---
Thanks again for visiting The Stack CafeTM and we look forward to hearing from you.
Please help us put out the word on Web3.0 TM (web 3 or web 3.0) by posting a comment below and signing up for e-mail notifications for future updates (right side-bar).
Let's help build the new internet | The Decentralized WayTM.  A decentralized internet | The Way The FutureTM.  Web3.0 TM makes the internet you use better! TM