Welcome to the Stack CafeTM — As outlined in our brief overview about Blockstack Bounties, Blockstack's Signature Fund challenged the community to bring forth a new communication reality – The Decentralized Way™ The Blockstack Way™.
And, as you know (or see this), the bounty window closes in about two (2) weeks. So, if you or your team have the dApp for the new communication reality, there is still plenty of time to submit applications for both dApps before the window closes – February 16, 2018 at 11:59 p.m. eastern.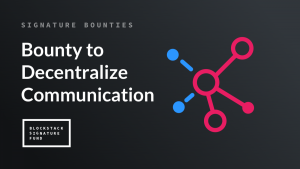 ---
Along with the Bounty participants, we wanted to also provide a brief overview about one of the open source platforms – Rocket.Chat – a Slack alternative, that is collaborating with Blockstack to help bring the new community messaging dApp to fruition.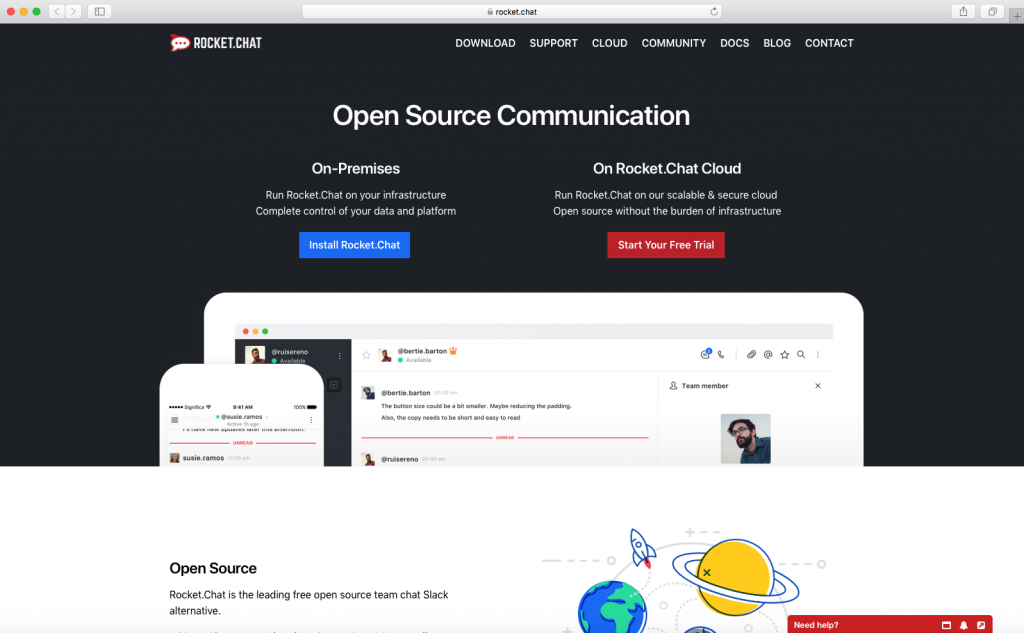 Rocket.Chat – in a nutshell – is an open source web based chat platform (server) that offers both companies or general communities the ability to privately host its own chat/messaging service. In addition, it allows the developer community the ability to build custom chat platforms (web based chat platform (server)).
The collaboration (generally) is about Blockstack providing its single sign on feature (no need to rely on any outside servers or third parties) and Rocket.Chat providing its open source web based chat platform (server) so that a team can figure out how to integrate (build) both into a new decentralized messaging platform. The ultimate goal is to have a team build a new messaging platform that enables users to access Rocket.Chat with their Blockstack identity for secure login and identity verification (e.g., single sign on feature). The team with the best decentralized messaging platform wins the bounty – $25,000.
---
Resources
---
Note: If you do not have the Blockstack browser, please see this link (note – to enable the full functionality of any dApp built for the Blockstack ecosystem (e.g., building a new internet, a decentralized internet, re-decentralizing the internet) you need to use the Blockstack browser).
Thanks again for visiting The Stack CafeTM and we look forward to hearing from you. Please help us put out the word on Web3.0 by posting a comment below and signing up for e-mail notifications for future updates (right side-bar). Let's help build the new internet | The Decentralized WayTM. A decentralized internet | The Way The FutureTM.