Welcome to The Stack CafeTM – Online Privacy: Website Tools That May Help Protect You While You Use the Internet.  We recently ran across some resources from the Electronic Frontier Foundation (EFF) and many other organization (e.g., Princeton, Stanford, Ghostery, Mozilla and others) that you may find useful in helping to protect your online privacy when you use the internet. 
In the internet of today, online privacy and the control of identity, security and privacy are hard to come by.  Some solutions to the online privacy problems are taking shape today.  The rise of decentralized networks and ecosystems like the one that Blockstack is building may make a big difference in helping you protect your online privacy.  And, it does not hurt to also use some of the resources shown below to further help you protect your online privacy.  Remember, if you do not like the online privacy practices of the company, service or application you are using, you can always stop using it.

We are currently trying out some these tools (look at the top right corner of the screenshots and you can see some of the icons in use – e.g. ghostery…) and have enjoyed using them and the information each provides.  The more information we can obtain (and control) on what is going on behind the scenes with the websites we visit and the information each is trying to get from us, the better off we think we are. 
Some of the tools are highlighted below with a screenshot and a brief overview for your review.  We hope you find this information helpful.
Electronic Frontier Foundation (EFF)

Tools and Resources – Home page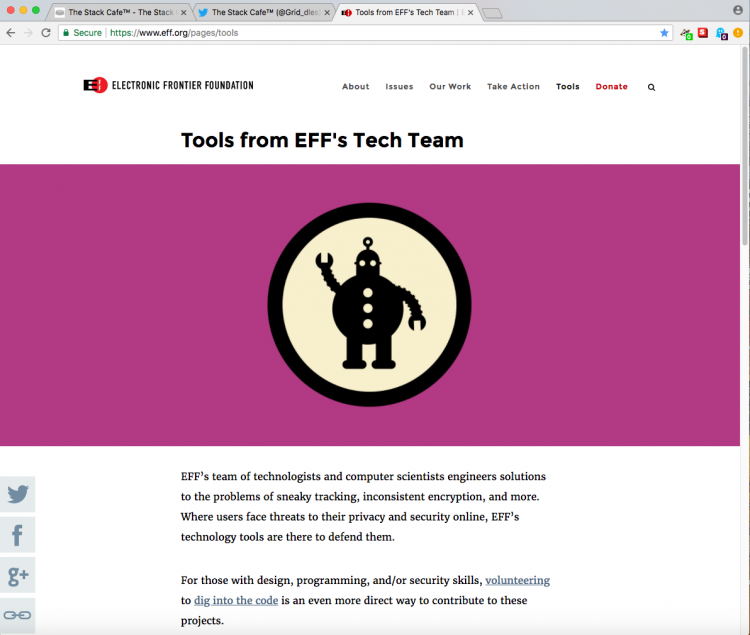 EFF Tools and Articles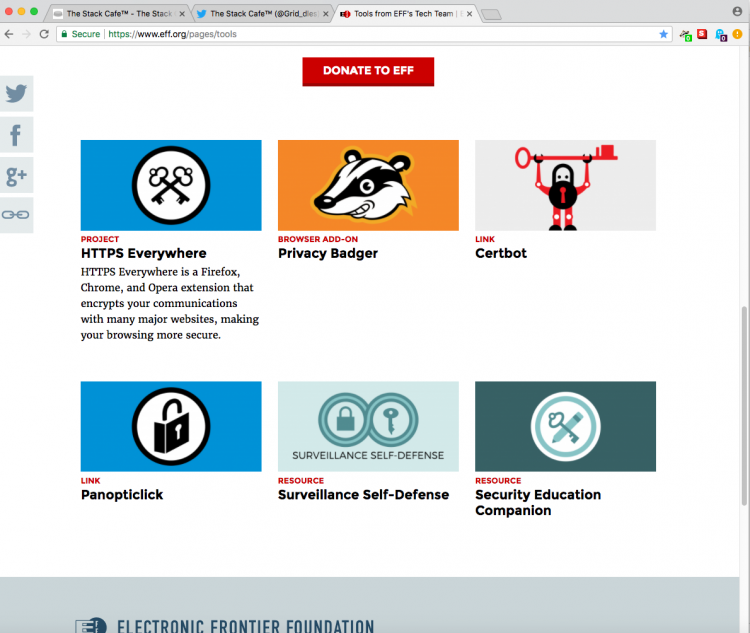 EFF – Panopticlick

a tool to help in the browser tracking area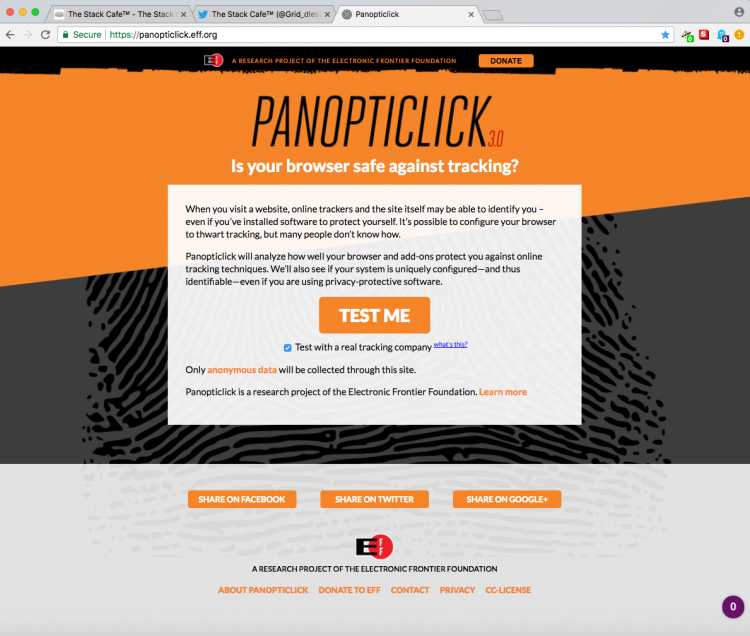 EFF – certbot

a tool used to automatically enable HTTPS on your website (helps provide additionally security with website identification (is this really the correct site)
EFF – Surveillance Self-Defense: Tools, Tips and To-dos for safer online communications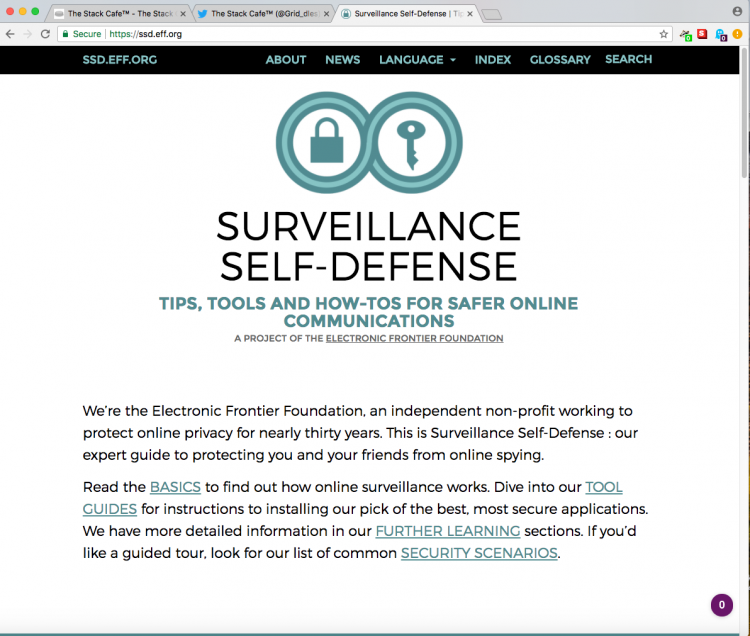 EFF – Privacy Badger

a tool to help block spying ads and invisible trackers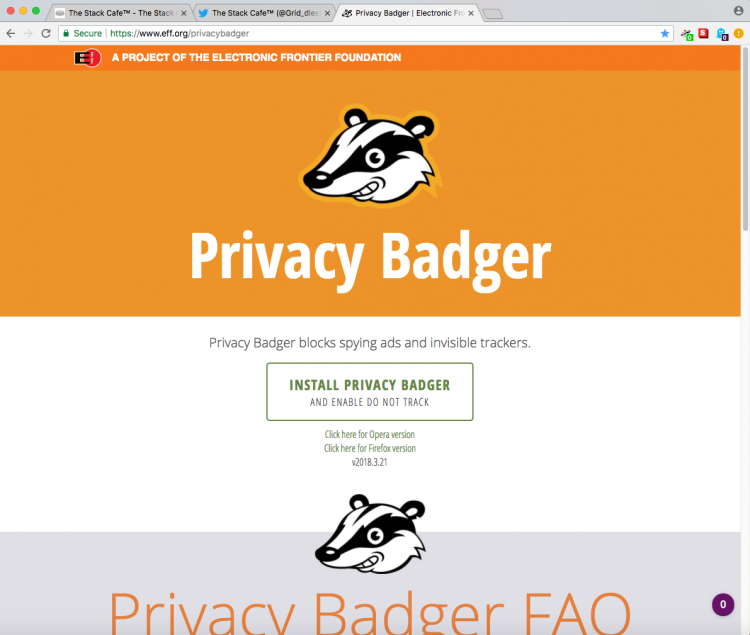 EFF – HTTPS://everywhere

a Firefox, Chrome, and Opera extension that encrypts your communications with many major websites, making your browsing more secure.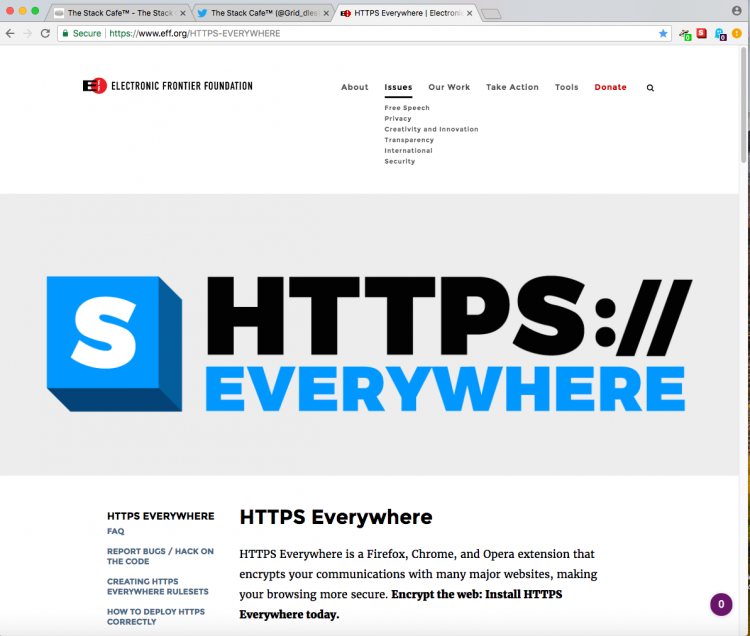 Duck Duck Go

a search engine that does not track you.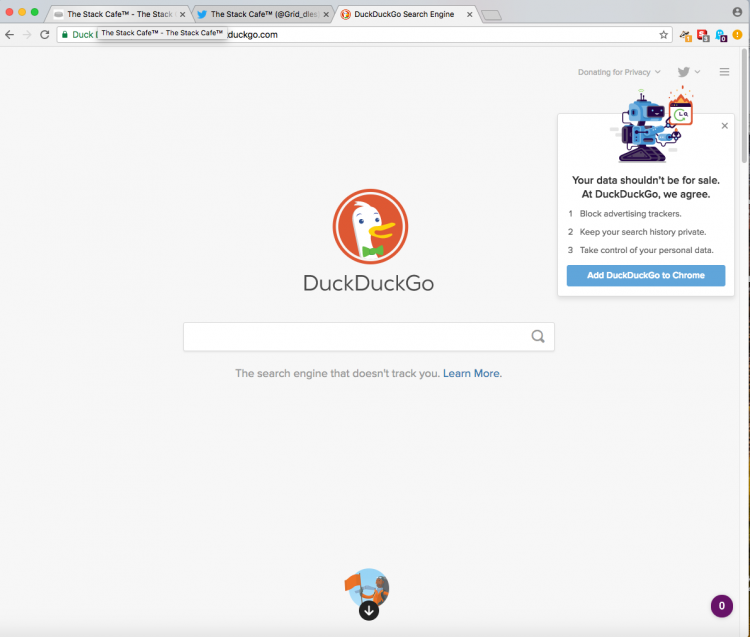 Princeton's WebTap – Web Transparency & Accountability research center looking into privacy practices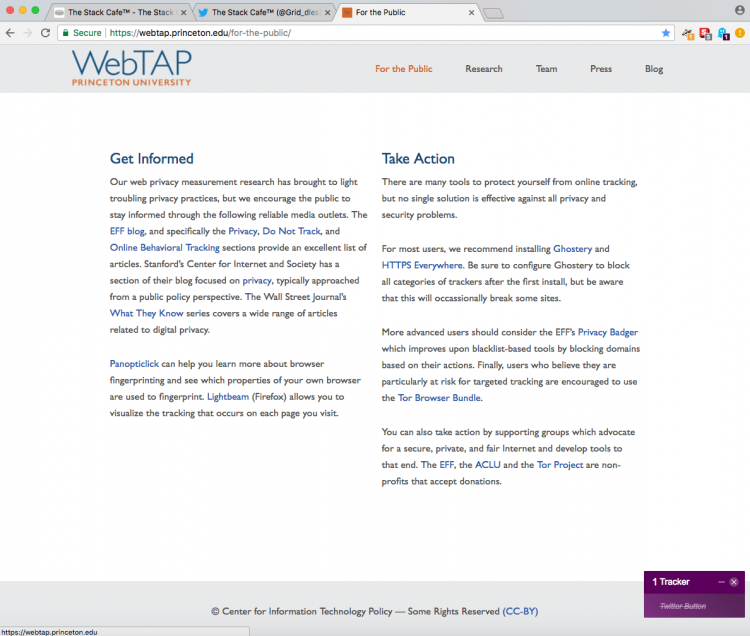 Stanford's Center for Internet and Society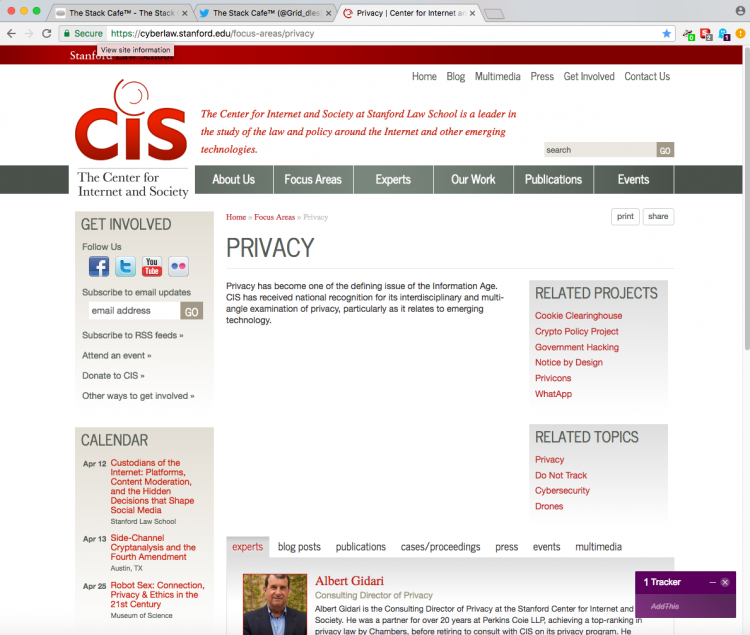 Firefox – Facebook container Extension

a tool to help Firefox users have more control over their data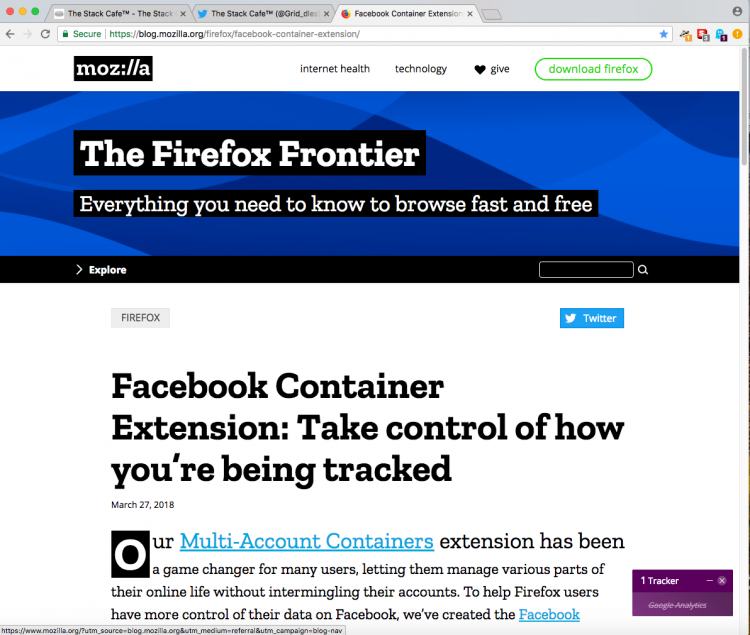 Ghostery

a tool that helps you browse smarter by giving you control over ads and tracking technologies to speed up page loads, eliminate clutter, and protect your data.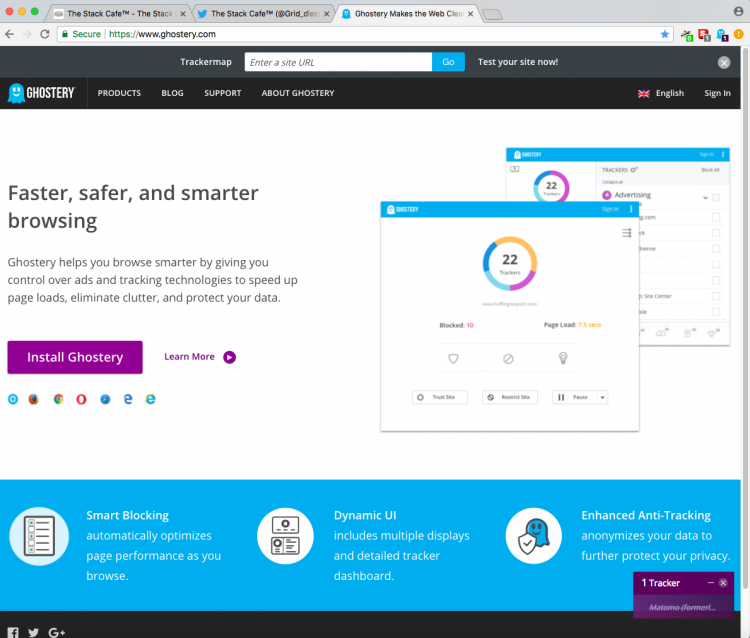 We are not affiliated with any of the above.  We hope this information is helpful.  Thanks again, The Stack Cafe.