Welcome to The Stack CafeTM – Blockstack Developers: Developers Collaborating on dApp Projects.  A couple of the active dApps on the Blockstack ecosystem – Graphite and Stealthy – are teaming up to further enhance each dApp. 
It appears that Team Graphite and Team Stealthy are collaborating on making both dApps better.  And, according to the teams, the update will "bring real-time collaboration to a new level. 100% decentralized. 100% encrypted. Coming soon!"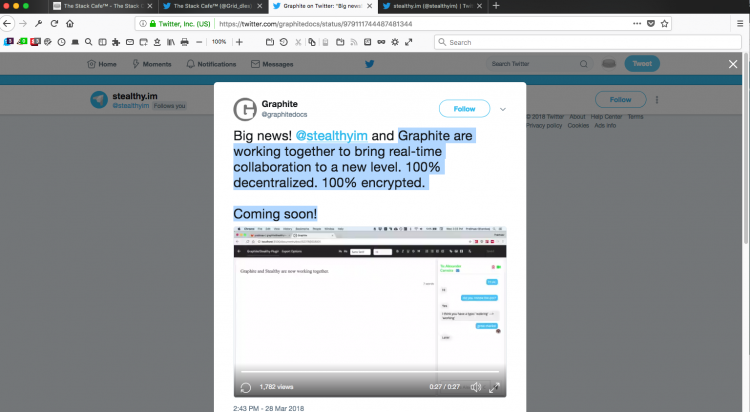 Stealthy provides a secure decentralized communication platform.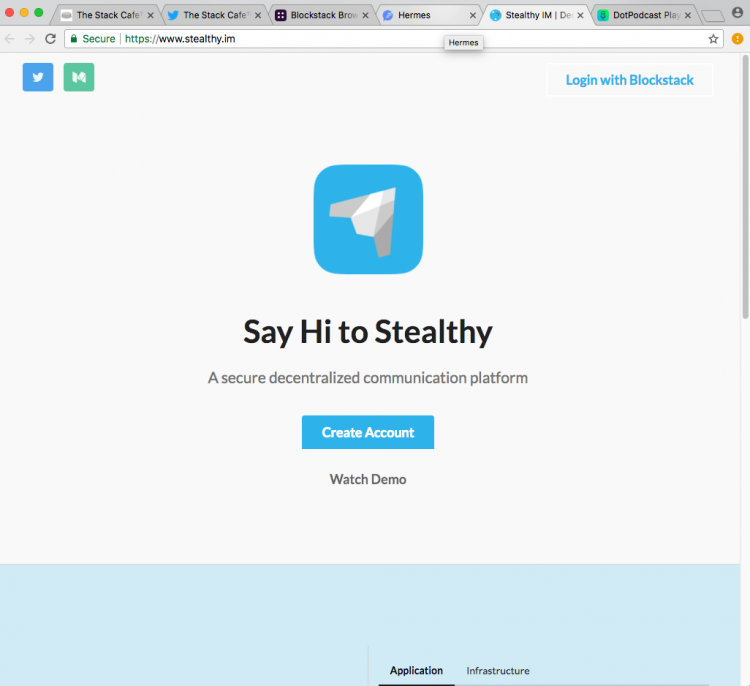 For more on Stealthy, please see this link here.

---

Graphite provides word processing and spreadsheets and will soon have Stealthy's communication platform too.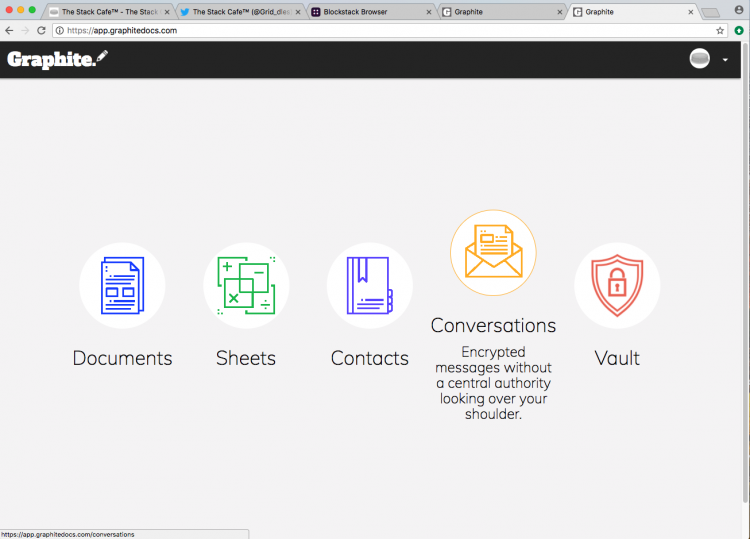 For more on Graphite, please see this link here.
---
Team effort.  Collaboration!  Open source on Blockstack.  Go check out both.  For more on open source, please see this link here. Thanks again.

Note: If you do not have the Blockstack browser, please see this link (note – to enable the full functionality of any dApp built for the Blockstack ecosystem (e.g., building a new internet, decentralized, a decentralized internet, distributed, bitcoin, distributed, blockchain, re-decentralizing the internet) you need to use the Blockstack browser).
---
Other helpful links for more information on Blockstack include:
Blockstack – the new decentralized application platform and ecosystem for the decentralized/re-decentralized internet (dApp, dApps, blockchain, bitcoin, distributed and Web 3.0)
---
For more on All things DeveloperTM, see this link here. For more on the engineering meeting at Blockstack, please visit the forum. Blockstack makes the internet you use better!TM
Thanks again for visiting The Stack CafeTM and we look forward to hearing from you. Please help us put out the word on Web3.0 by posting a comment below and signing up for e-mail notifications for future updates (right side-bar). Let's help build the new internet | The Decentralized WayTM. A decentralized internet | The Way The FutureTM.