Welcome to The Stack CafeTM – Online Privacy: Website Tools That May Help Protect You While You Use the Internet – Surveillance Self Defense.
In an earlier post, we wrote about the resources from the Electronic Frontier Foundation (EFF) and many other organization (e.g., Princeton, Stanford, Ghostery, Mozilla and others) that you may find useful in helping to protect your online privacy when you use the internet.
In the internet of today, online privacy and the control of identity, security and privacy are hard to come by. Some solutions to the online privacy problems are taking shape today.
And, it does not hurt to also use some of the resources shown below to further help you protect your online privacy. Remember, if you do not like the online privacy practices of the company, service or application you are using, you can always stop using it.

We are currently trying out some these tools (look at the top right corner of the screenshots and you can see some of the icons in use – e.g. ghostery…) and have enjoyed using them and the information each provides. The more information we can obtain (and control) on what is going on behind the scenes with the websites we visit and the information each is trying to get from us, the better off we think we are.
One of the tools from EFF – Surveillance Self-Defense – is highlighted below with a screenshot and a brief overview for your review.  We hope you find this information helpful.
Electronic Frontier Foundation (EFF)
EFF – Surveillance Self-Defense: Tools, Tips and To-dos for safer online communications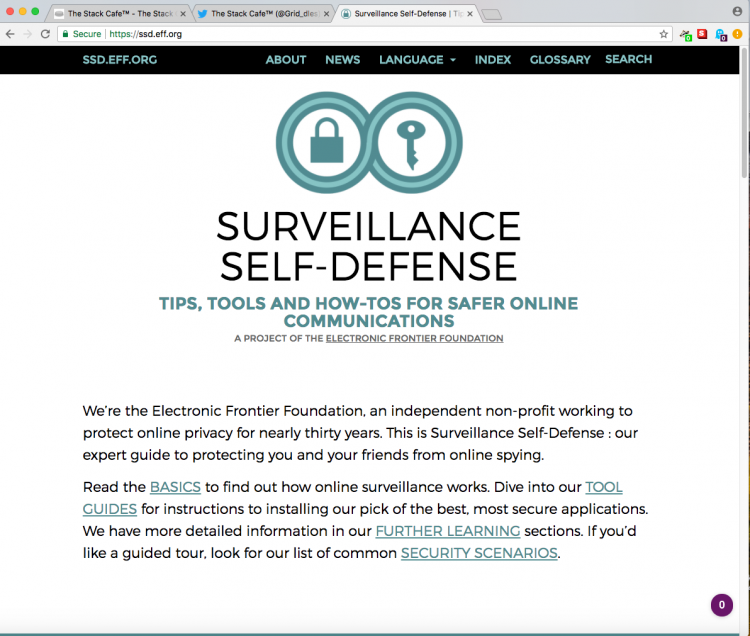 The guide is to be used to help you protect yourself from online spying.  We have provided some additional screenshots from the SSD guide for your review.  We hope you find this information helpful.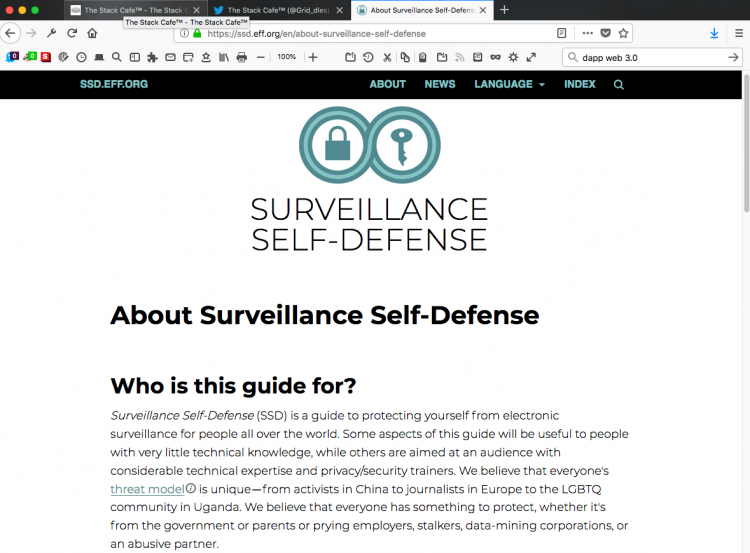 Who is the guide for?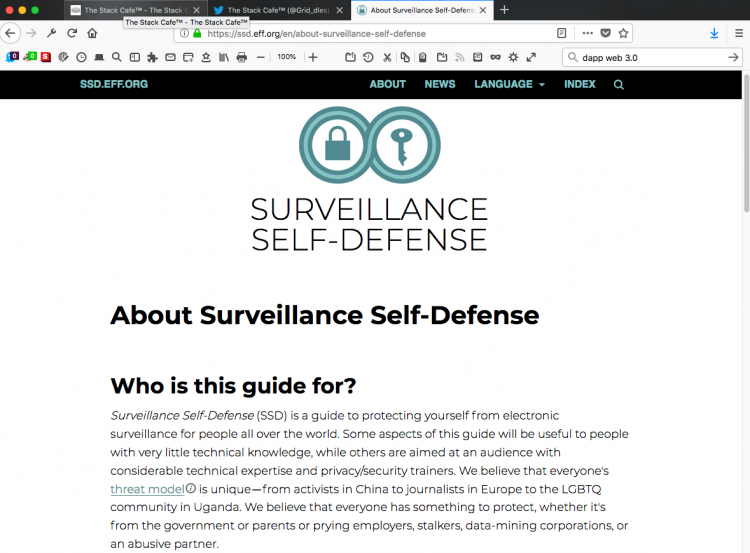 What is this guide meant to do?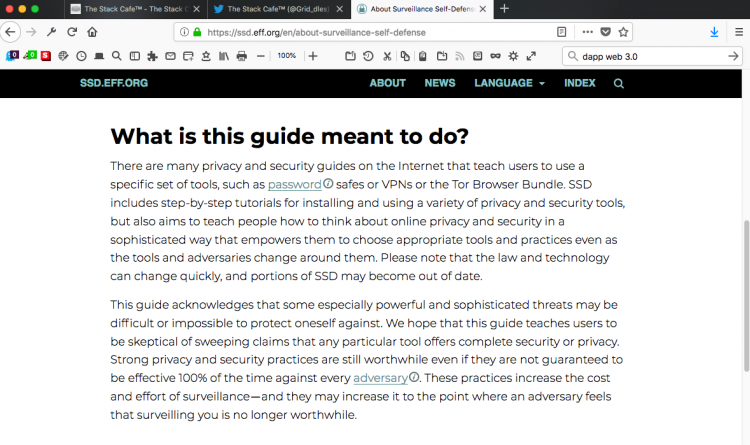 Popular guides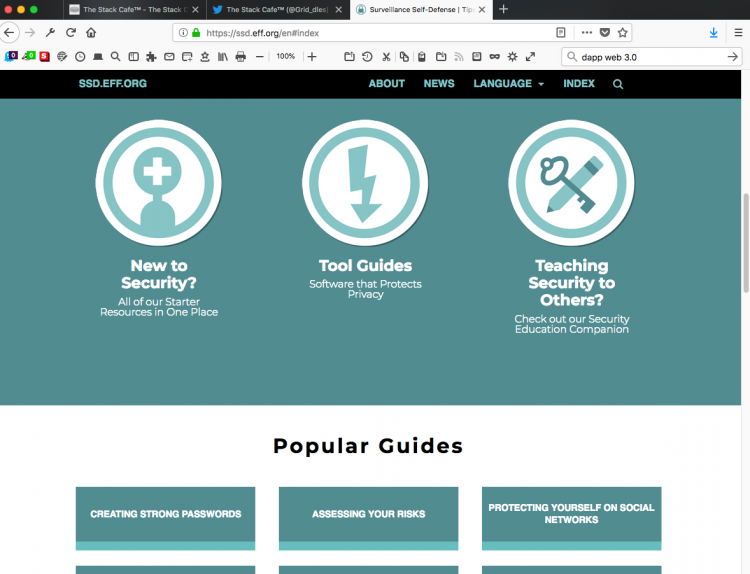 Index to SSD – many other tools and articles from encryption, phishing, passwords and many other resources from EFF.  To learn more about protecting yourself while online, go check out some of these resources from EFF.

---
Please help us put out the word on Web3.0 TM by posting a comment below and signing up for e-mail notifications for future updates (right side-bar).  We are not affiliated with any of the above. We hope this information is helpful.

Let's help build the new internet | The Decentralized WayTM.  A decentralized internet | The Way The FutureTM.  Web3.0 TM makes the internet you use better! TM
Thanks again for visiting The Stack CafeTM and we look forward to hearing from you.
Thanks again, The Stack Cafe.