Blockstack Berlin: A Signature Fund Event – With little over a month to go, Blockstack Berlin (March 2, 2018) is gathering momentum and is shaping up to be an event you (developers, tech advocates, enterprise partners, global customers, hackers (hackathon), …) do not want to miss. 
Along with all of the scheduled speakers, Blockstack Berlin has also invited some dApp developers to debut/demonstrate their new and exciting decentralized application(s) at the Blockstack Berlin event.  The dApps to be presented at the Blockstack Berlin event have either been built or are being built for use on the Blockstack ecosystem.  We have attached – for your convenience – a list of dApp developers scheduled to present at Blockstack Berlin.

This is the beginning of our series of profiles on the dApps to be presented at Blockstack Berlin.  Our first dApp profile is on Graphite.

---
Graphite: Create and Write Something New Without Giving Up Your Privacy
Developer: Justin Hunter (profile picture no. 9)
Social: @jehunter5811 (https://twitter.com/jehunter5811)
Website: Graphite (http://www.graphitedocs.com/)
Social: @graphitedocs (https://twitter.com/graphitedocs)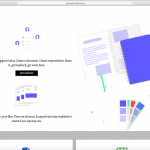 The purpose of Graphite is to allow the user of the application on the blockstack internet architecture to create, store and share any document or sheet in a secure and decentralized way.
Graphite firmly believes that when you create something, the creator:
should own it

should be able to store it where the creator wants

should be able to access it when the creator wants to

should be able to use it how the creator wants to use it

should be able to share it (control access).
And, when you use Graphite in connection with the Blockstack browser (which provides the platform for encrypting (saving) and decrypting the data (loading it)), neither Graphite (nor Blockstack):
has access to your information (data is encrypted only for the user to see or share…)

store your data (this is done on the storage platform the user selected via blockstack browser and is secure/encrytped)
Create something new without giving up your privacy or ownership – go Graphite.  For more on Graphite, please visit here.  For a more personal and close-up look at Graphite, please visit with Mr. Hunter at Blockstack Berlin – go Blockstack Berlin.
---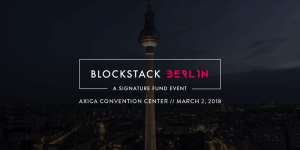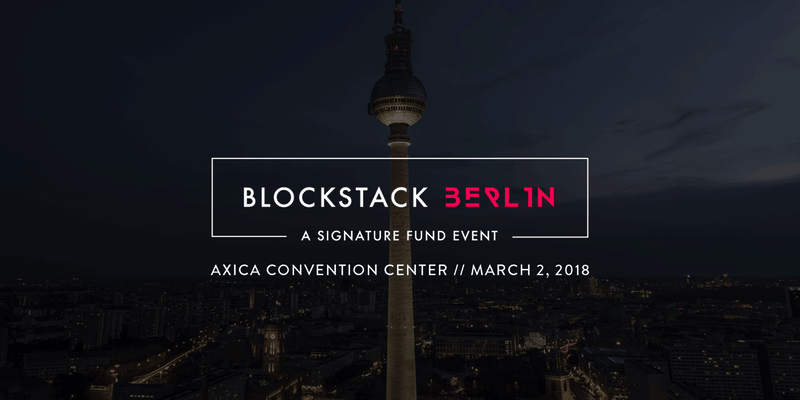 Visit the Blockstack Berlin site here.
---
If you have any questions or comments about the Blockstack Berlin event, or any other item related to Blockstack, the stack, decentralization, dApps, Web 3.0 or …, please feel free to post a comment and/or contact us.  We welcome your engagement in The Stack CafeTM.  Go Experience Internet Freedom ("EIF") with blockchain, distributed ledger and Blockstack.  Let's make a new internet The Decentralized WayTM.
---
Resources re: Blockstack and dApps
---
Note: If you do not have the Blockstack browser, please see this link (note – to enable the full functionality of any dApp built for the Blockstack ecosystem (e.g., building a new internet, a decentralized internet, re-decentralizing the internet) you need to use the Blockstack browser).
Thanks again for visiting The Stack CafeTM and we look forward to hearing from you. Please help us put out the word on Web3.0 by posting a comment below and signing up for e-mail notifications for future updates (right side-bar).  Let's help build a new internet The Decentralized WayTM.  A decentralized internet The Way The FutureTM.