Welcome to The Stack CafeTM — Blockstack: Coins Developer – Provides a Starter kit with React and Redux Bundler for developing on Blockstack.  We recently heard about a new tool for developers that was created by Thomas Osmonson – Coins dApp developer for Blockstack.

Apparently, Mr. Thomas Osmonson created a starter kit to help developers to get up and running with authentication on Blockstack.  It may be barebones but it uses the latest versions of react, babel, webpack and others.  And, for developers that need a more robust application to manage state in an application, the starter kit is using Redux bundler, redux and reselect.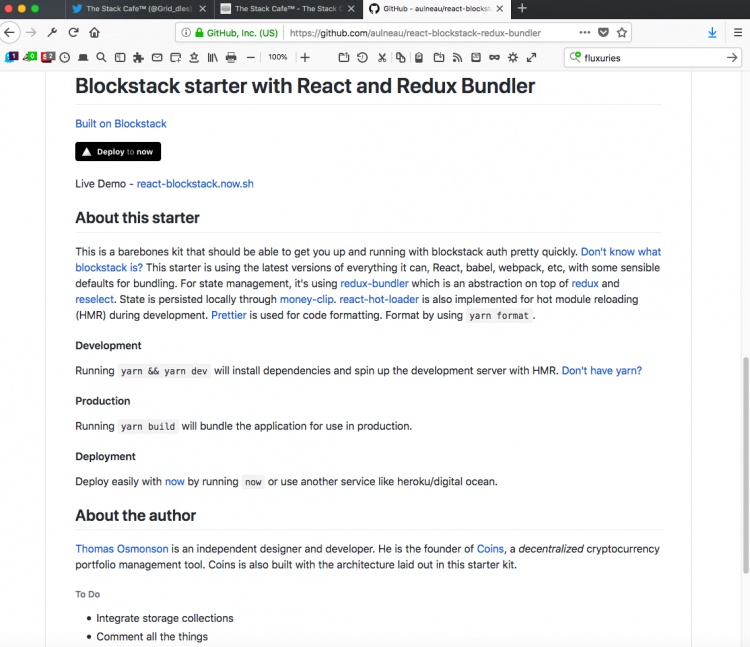 It is all there for anyone interested in learning about and developing applications for Blockstack.  Go check it out on github and get up and running with blockstack authentication and code away.
And, for more on Mr. Osmonson – a self proscribed independent designer, developer, and creative director, please visit his website here.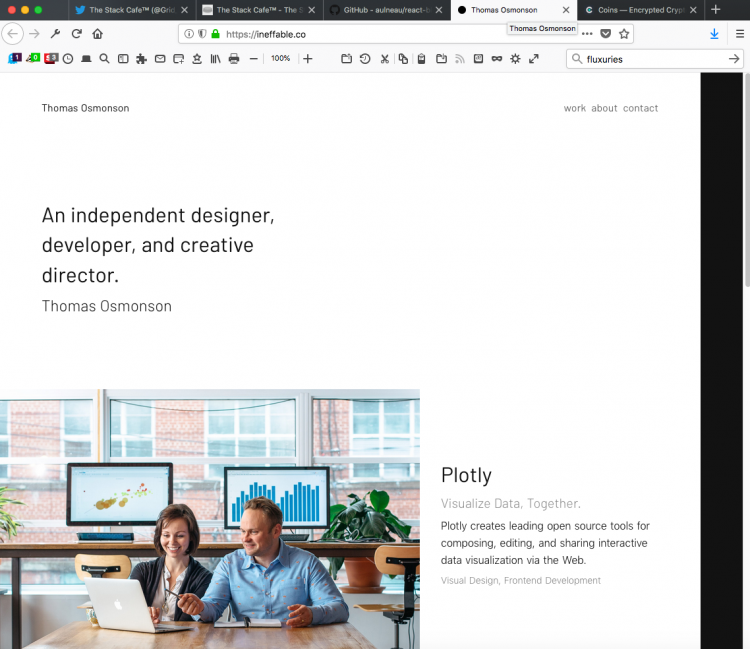 Additionally, don't forget Mr. Osmonson is the developer of a Blockstack dApp – Coins.  Coins was also the bounty winner for portfolio management dApps on Blockstack too.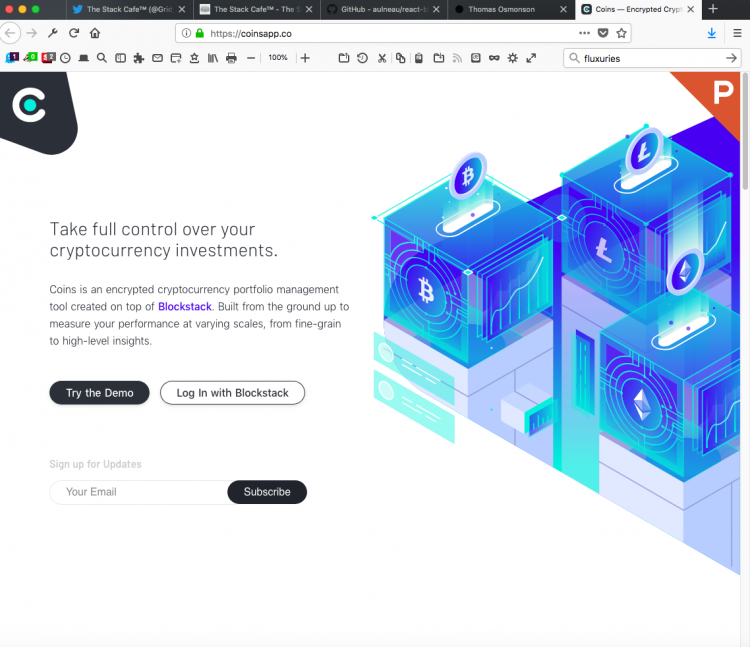 ---
What a great starter kit to help anyone get started with authentication for a dApp on Blockstack!

---
Note: If you do not have the Blockstack browser, please see this link (note – to enable the full functionality of any namespace (name/domain name) or dApp built for the Blockstack ecosystem (e.g., building a new internet, a decentralized internet, re-decentralizing the internet, that is distributed via the blockchain, bitcoin), you must use the Blockstack browser).
Download the Blockstack Browser
For help on installing and using the Blockstack Browser, please visit this link Getting started with the Blockstack Browser.

For a more in depth look into the Blockstack Browser, please visit these links – Inside the Blockstack Browser and Blockstack Browser: It does that?
---
Resources re: Blockstack and dApps
---
Thanks again for visiting The Stack CafeTM and we look forward to hearing from you. Please help us put out the word on Web3.0 by posting a comment below and signing up for e-mail notifications for future updates (right side-bar).
Let's help build the new internet | The Decentralized Way.TM A decentralized internet | The Way The Future.TM Try out the new internet, The Blockstack Way.TM Blockstack: The New Internet – It Makes The Internet You Use Better!TM