Welcome to the Stack CafeTM — Blockstack: The Hackathon at Blockstack Berlin is over and dApps were Built… 36 Hours – Wow!
At the Blockstack Signature Fund event held in Berlin over the last 3/4 days, Blockstack growth team member – Clint Nelson, organized a Hackathon for building dApps for the Blockstack ecosystem.  Over ninety (90) engineers, coders, hackers, enthusiasts… converged to compete, logged in, tuned in and built/hacked out some amazing dApps for Blockstack.
Please find below a brief overview of the top three dApps built for the Blockstack ecosystem in thirty-six (36) hours from concept to build.  Wow, what a feat!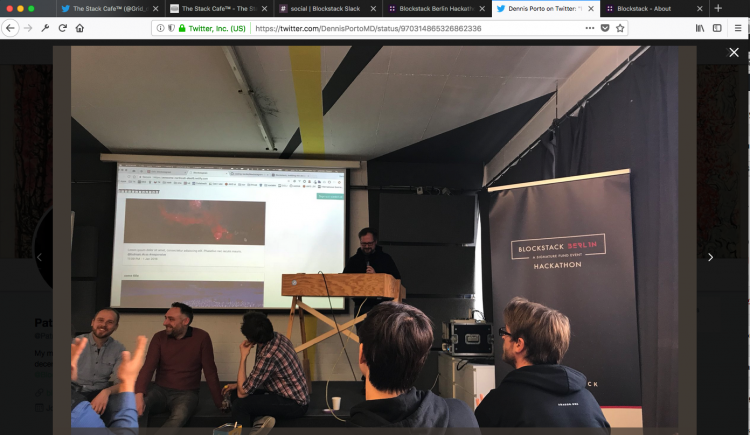 Blockstagram (instagram alternative)

A decentralized peer-to-peer encrypted alternative to Instagram that has been built for Blockstack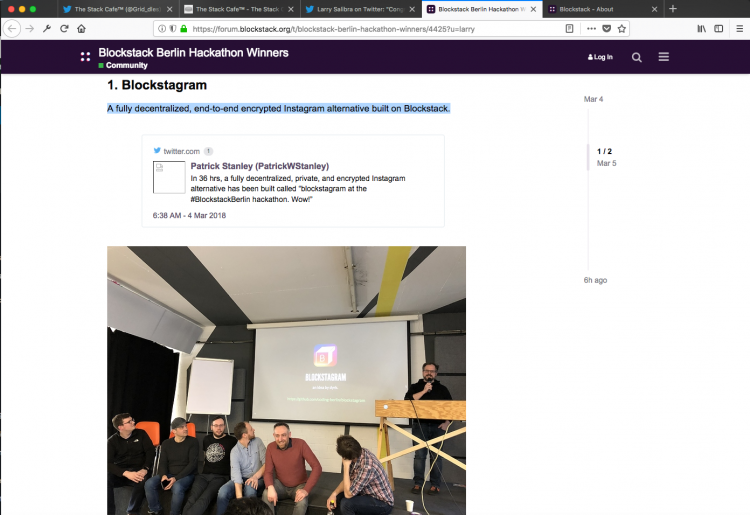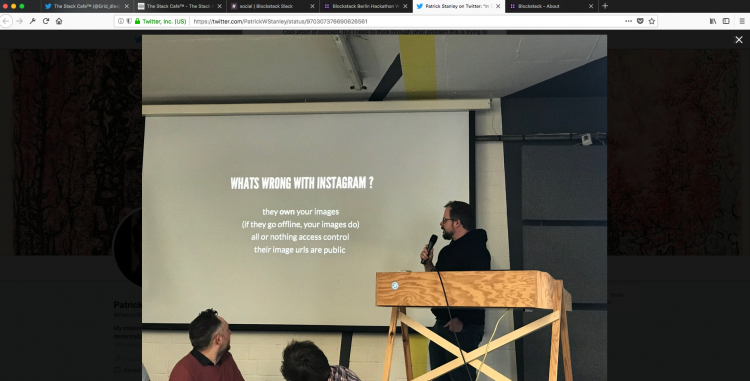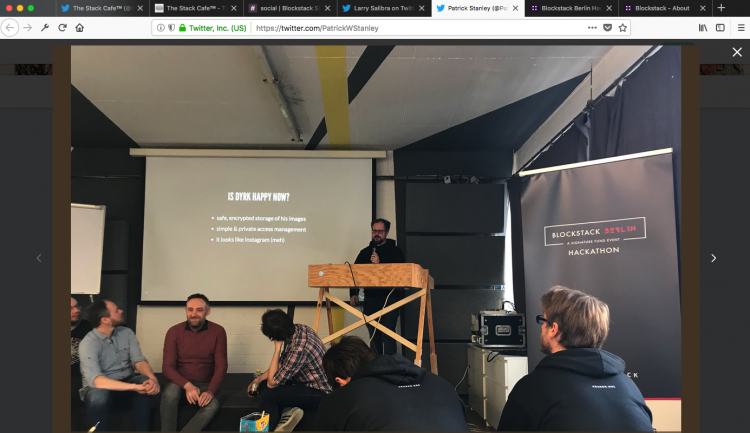 dApp Raffle

dApp Raffle is an Ethereum smart contract that enables a unique form of crowdfunding disguised as a contest.  In dApp Raffle, participants buy tickets to participate and the smart contract randomly picks a winner and then distributes the funds to the provider of the prize.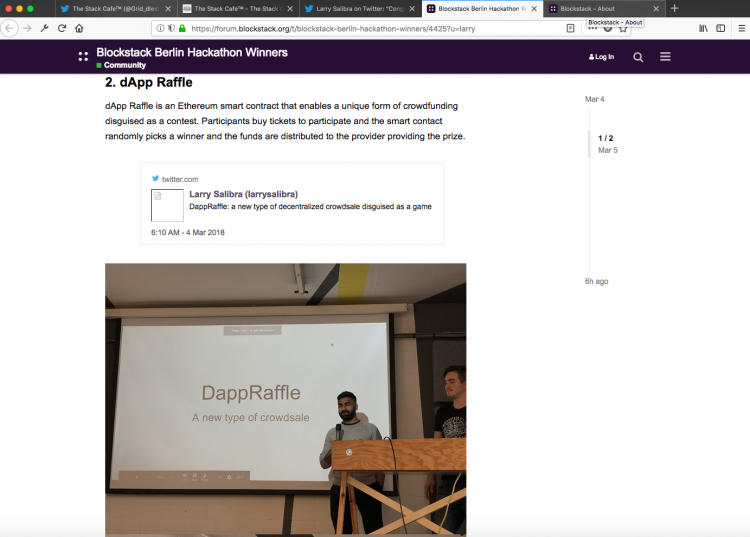 Content Block

A content standardization layer on top of Blockstack's Gaia Storage that makes it easy for dApps to read and write content such as photos and notes in the same format.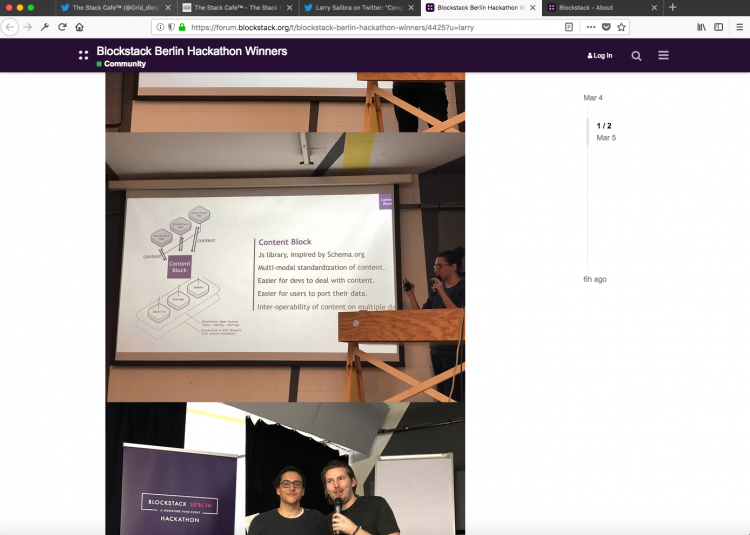 As the dApps shown above are taken from beta versions to live dApps that are available on the Blockstack ecosystem, we will try and provide a brief overview of each dApp.  What a great job to everyone involved in the Blockstack Berlin Hackathon.  Go Blockstack!
---
Blockstack's Browser
Blockstack harnesses all of the power of the traditional internet and then adds the Blockstack Browser on top. The Blockstack Browser opens the window to a new internet, a decentralized internet that puts the power back in the hand of the users.  To begin your journey into the new decentralized internet designed by Blockstack, you will need to install the Blockstack Browser. The Blockstack Browser is your window/portal into the new decentralized internet for decentralized applications (dApps).
Download the Blockstack Browser
For help on installing and using the Blockstack Browser, please visit this link Getting started with the Blockstack Browser.

For a more in depth look into the Blockstack Browser, please visit these links – Inside the Blockstack Browser and Blockstack Browser: It does that?
Now that you have the browser installed, visit the Blockstack Browser homepage and try out some of the active decentralized applications – e.g., investment portfolio management, messaging, word processing… More decentralized applications are being added as developed.
---
---
Resources re: Blockstack and dApps
---
Thanks again for visiting The Stack CafeTM and we look forward to hearing from you. Please help us put out the word on Web3.0 by posting a comment below and signing up for e-mail notifications for future updates (right side-bar).
Let's help build the new internet | The Decentralized Way.TM A decentralized internet | The Way The Future.TM Try out the new internet, The Blockstack Way.TM Blockstack: The New Internet – It Makes The Internet You Use Better!TM