Welcome to the Stack CafeTM — Blockstack: The New Internet – It Makes The Internet You Use Better!
Blockstack is a new internet.


   A new internet that is more powerful yet simpler to use.

   A new internet that you can trust because it is designed to protect you.

   A new internet that gives you control over fundamental things:

your identity

your data/information

your privacy

your security.

   A new internet that provides you a portal/window into a new world of decentralized applications.

Blockstack makes the internet you use better.TM
Go join Blockstack and take part in the journey into the new decentralized internet, The Blockstack Way.TM
Blockstack's Browser
Blockstack harnesses all of the power of the traditional internet and then adds the Blockstack Browser on top. The Blockstack Browser opens the window to a new internet, a decentralized internet that puts the power back in the hand of the users.
To begin your journey into the new decentralized internet designed by Blockstack, you will need to install the Blockstack Browser. The Blockstack Browser is your window/portal into the new decentralized internet for decentralized applications (dApps).
Download the Blockstack Browser
For help on installing and using the Blockstack Browser, please visit this link Getting started with the Blockstack Browser.

For a more in depth look into the Blockstack Browser, please visit these links – Inside the Blockstack Browser and Blockstack Browser: It does that?
Now that you have the browser installed, visit the Blockstack Browser homepage and try out some of the active decentralized applications – e.g., investment portfolio management, messaging, word processing…  More decentralized applications are being added as developed.
See Screenshot of Blockstack's Browser in the center with a white background and some dApps listed to use)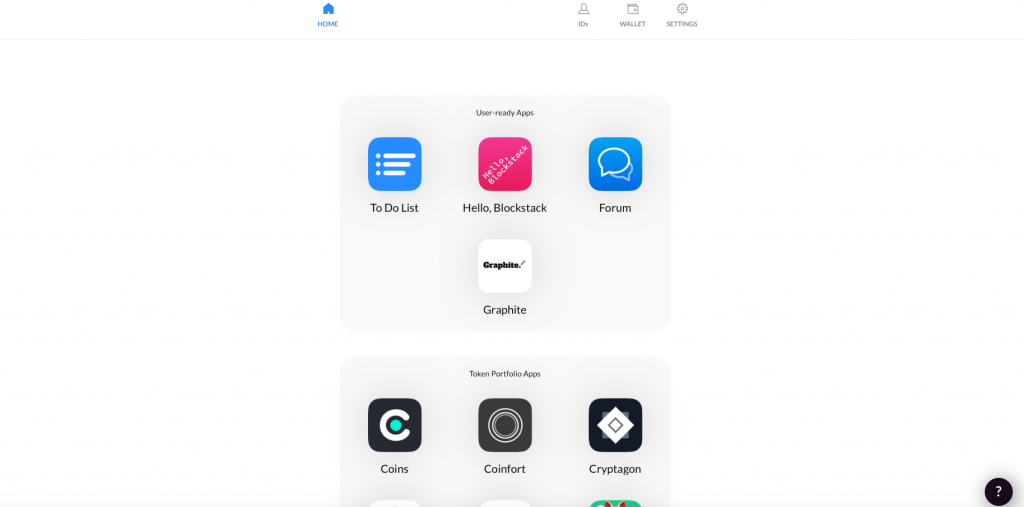 For example, if you want to manage your coin or token portfolio, try out Coins.  And, there are many others to choose from, so give them a try and let us know what you think.
By using Blockstack you now can control how you use and interact with the internet instead of worrying about how the internet interacts with you and controls you.  This is a big switch and a seminal tenet of the decentralized internet, dApps and the entire Blockstack design.  Blockstack has designed a new internet that makes the internet you use better.
---
---
Resources re: Blockstack and dApps
---
Thanks again for visiting The Stack CafeTM and we look forward to hearing from you. Please help us put out the word on Web3.0 by posting a comment below and signing up for e-mail notifications for future updates (right side-bar).
Let's help build the new internet | The Decentralized Way.TM A decentralized internet | The Way The Future.TM  Try out the new internet, The Blockstack Way.TM  Blockstack: The New Internet – It Makes The Internet You Use Better!TM