Blockstack: Signature Fund Event in Berlin – March 2, 2018 – SOLD OUT! Looking for tickets?… From what we understand, Blockstack's Berlin event is [sg_popup id="18″ event="hover"]sold out[/sg_popup].  Don't despair as you might be able (no guarantees) to find a ticket(s) by searching:
Not sure these will help but it might be worth a quick review.  Good Luck!
---
Blockstack Berlin: A Signature Fund event at Axica. Blockstack Berlin is bringing together top experts on data privacy, blockchain, information theory, cryptography, and the decentralized community at large to imagine, learn about, and create decentralized applications. Some keynote speakers include Edward Snowden and Nick Szabo.  Check out the Blockstack Berlin video here as well as past Blockstack event videos here.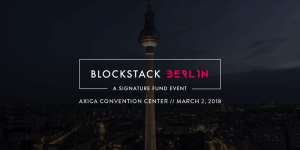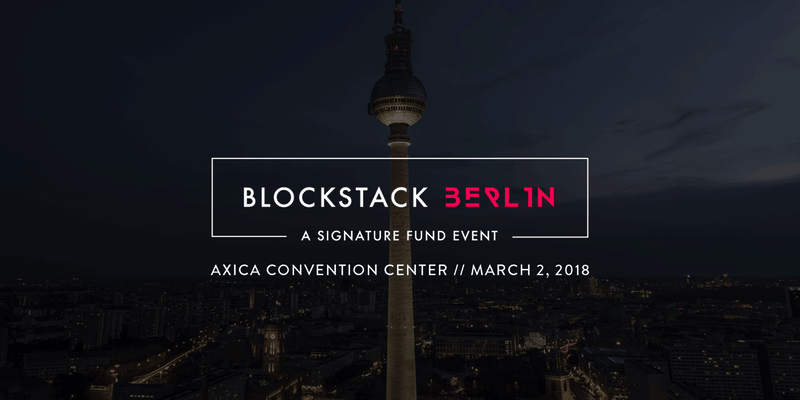 Learning Session: March 1, 2018
Hackathon: March 2 (evening) – March 4, 2018
---
Date and Time
Fri, March 2, 2018
8:30 AM – 6:00 PM CET
Location
Axica convention center GmbH
Pariser Platz 3
10117 Berlin
Germany
---
Helpful links for more information on Blockstack include:
Blockstack – the new decentralized application platform and ecosystem for the decentralized/re-decentralized internet (dApp, dApps, and Web 3.0)
---
Note: If you do not have the Blockstack browser, please see this link (note – to enable the full functionality of any dApp built for the Blockstack ecosystem (e.g., building a new internet, a decentralized internet, re-decentralizing the internet) you need to use the Blockstack browser).
Thanks again for visiting The Stack CafeTM and we look forward to hearing from you. Please help us put out the word on Web3.0 by posting a comment below and signing up for e-mail notifications for future updates (right side-bar). Let's help build the new internet | The Decentralized WayTM. A decentralized internet | The Way The FutureTM.