Welcome to the Stack CafeTM — Blockstack: Stacks – The Token for use on the Blockstack Ecosystem has gone "live" with a testnet.  It appears that Blockstack's Jude Nelson delivers once again.

Our brief overview/synopsis of the the Blockstack token: Stacks will be used on the Blockstack network to introduce a form of decentralized governance and incentive mechanisms for a decentralized application ecosystem. 
Stacks will hopefully enable several new features/mechanisms/uses:
atomic swaps

support for light clients

novel mining mechanism

Application rewards  to application developers

User-rewards

Investors

Protocol developers

other
For a more definitive view/review/explanation of the stacks token, please visit this link here
---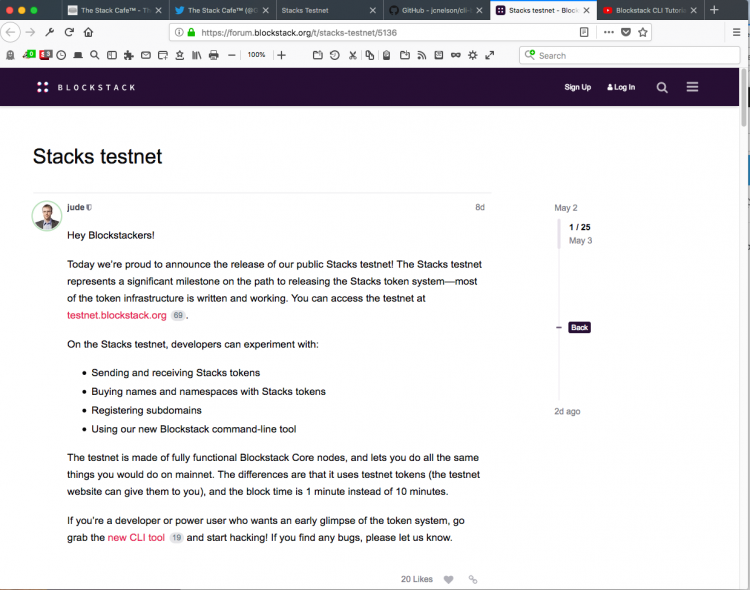 As shown above, it appears that Blockstack has taken a step closer to bringing the stacks token to fruition by the release of the public Stacks test-net.  Blockstack has released the token testnet to let developers and others experiment with using the stacks token on the ecosystem. 

Experimenters on the test-net can:

Send and receive Stacks tokens

Buy names and namespaces with Stacks tokens

Register subdomains

Use the Blockstack command-line tool

To get started with using the token test-net, please visit this link here for more information on the the command line interface tool used in any testing done.


Here is a screenshot of a test-net page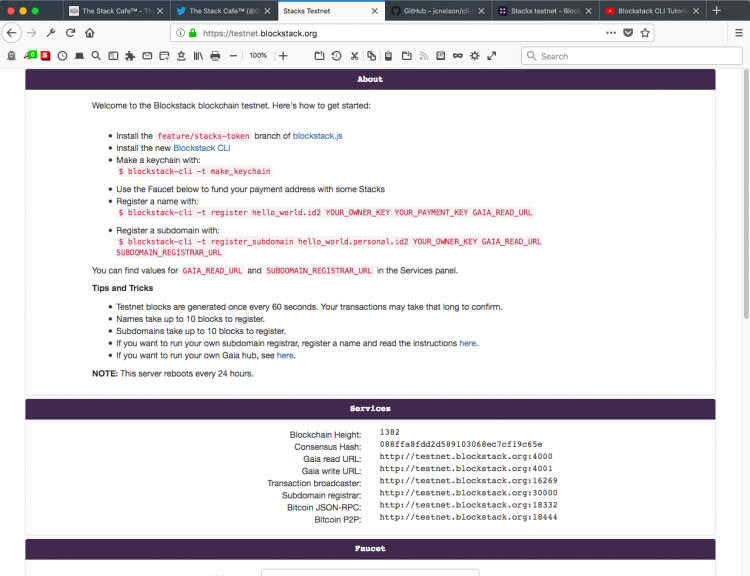 Here is a screenshot of the github page for the cli-blockstack repository and site link is here.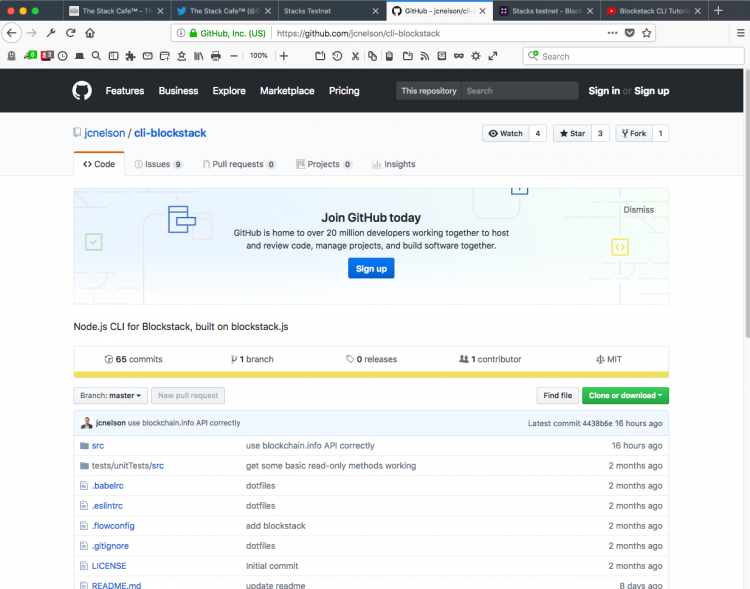 And, for the rest of us, we are fortunate that one of the community members pulled together an instructional video to help others get started with the test-net.

The screenshot of the video is shown below and the link for the video can be found here.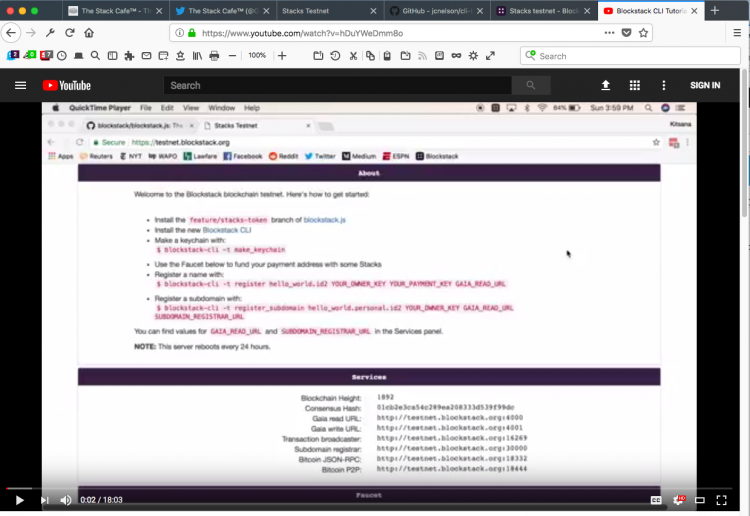 A step forward for Blockstack and the ecosystem in general.  Go check it out and let Blockstack know if you run into any issues here or here.
---
Other helpful links for more information on Blockstack include:
Blockstack – the new decentralized application platform and ecosystem for the decentralized/re-decentralized internet (dApp, dApps, blockchain, bitcoin, distributed and Web 3.0)
Blockstack Community, Evangelist and …
---
Note: If you do not have the Blockstack browser, please see this link (note – to enable the full functionality of any dApp (decentralized application) built for the Blockstack ecosystem (e.g., decentralized, building a new internet, a decentralized internet, distributed, blockchain, re-decentralizing the internet, bitcoin) you need to use the Blockstack browser).
---
---
Please help us put out the word on Web3.0 – the new internet, a decentralized internet – by posting a comment below and signing up for e-mail notifications for future updates (right side-bar). Let's help build the new internet | The Decentralized WayTM. A decentralized internet | The Way The FutureTM.
We hope that you find this information helpful. Thanks again for visiting The Stack CafeTM and we look forward to hearing from you.